Su Ragazzi Volleyball Club
Welcome to Su Ragazzi Volleyball Club
Su Ragazzi Volleyball Club is one of Scotland's top volleyball clubs. Based in Glasgow and North Lanarkshire, the club offers a range of opportunities for people to get involved... from players to match officials, with coaching and volunteering, the club is all about people and their enthusiasm for the sport.
The Teams
The club consists of 3 teams - one senior women's and two senior men's teams - in the Scottish National Leagues. All teams are also entered into the Scottish Cup tournaments every year and regularly progress to semi finals and finals. All the teams progress can be followed on www.scottishvolleyball.org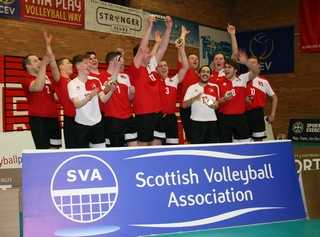 Getting Involved
Would you like to get involved in volleyball? Would you like to be part of the Su Ragazzi Club? Do you have some time to spare and an interest in developing excellence? Are you a player, coach, or have interest in any of the administrative duties required to run a successful club every year? We would love to hear from you - please use the CONTACT tab at the top of the screen to get in touch directly. Additional information can also be found on our Facebook, Instagram and Twitter pages!
https://www.facebook.com/suragazzi
https://www.instagram.com/su_ragazzi_vc/
https://twitter.com/Su_Ragazzi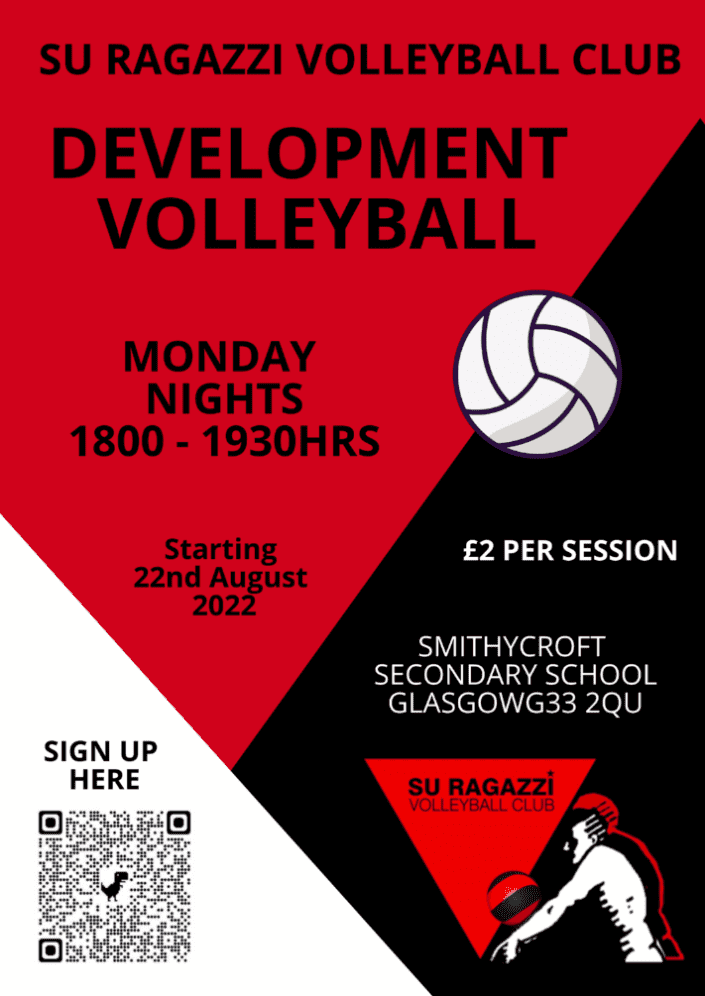 Club Clothing
We have an online shop available via Sportsway where you can purchase red or black tshirts, polos, sweatshirts and hoodies - with the Su Ragazzi logo and customisable with your initials! Have a look following the link below
https://sportsway.org/product-category/club-shop/su_ragazzi_vc/
Find out more