Su Ragazzi women were absolutely delighted to get a Bye for this round of the Scottish Cup. It feels rare that the Su side ever get the luck of the draw - infact I can't remember ever having a free pass through a cup round! But karma hit the Ragazzi family, and our two mens teams were drawn against each other. With the knockout stages reached, sadly only one of our mens teams could move onto the next stage.
Smithycroft High School was chosen to host this game - saving us additional money on a hall let, and freeing up the club for a weekend! Both teams were in good spirits as they warmed up, but you could sense some anticipation as the training partners hit and served before the first whistle.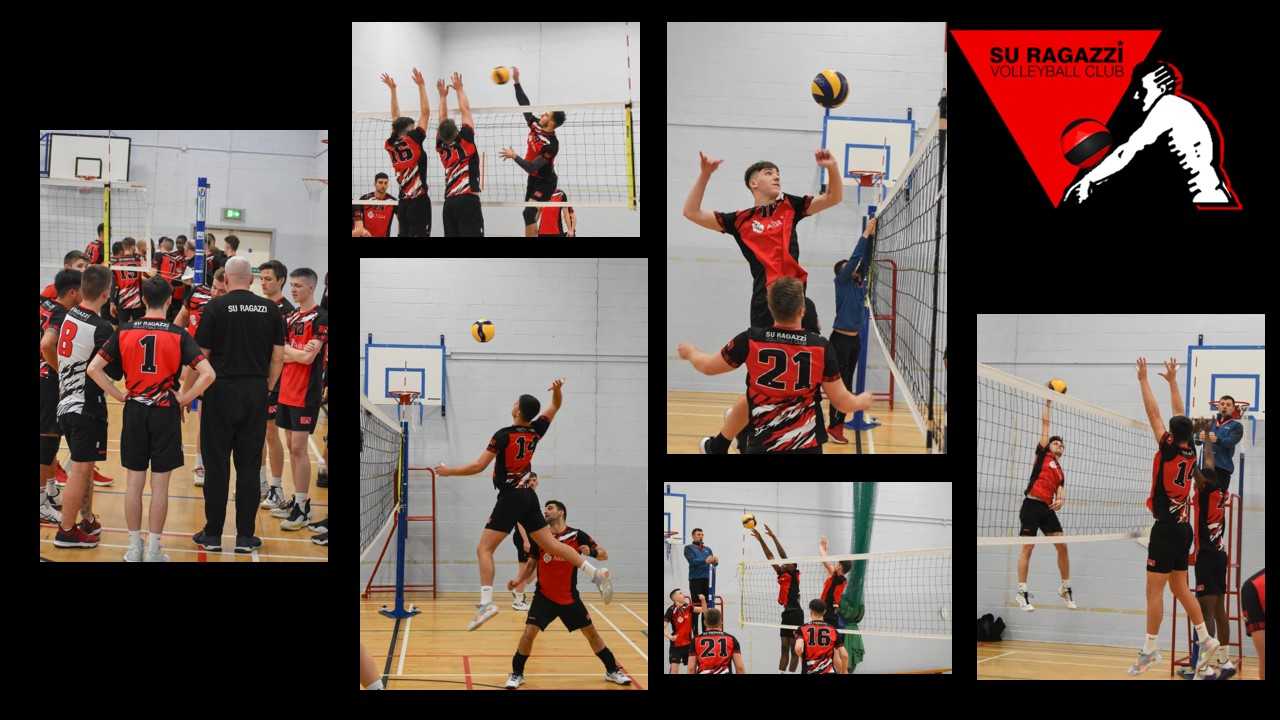 City of Glasgow came out the blocks first and fast - dominating the net with hitting and blocking that could not be matched by the younger Forza side. A lead was built from the start of the set and maintained comfortably throughout. The speed of setting would not have been something Forza had experienced this season, and the block struggled to move and form - leaving the backcourt defence open to a range of powerful attacks. First set to CoG Ragazzi.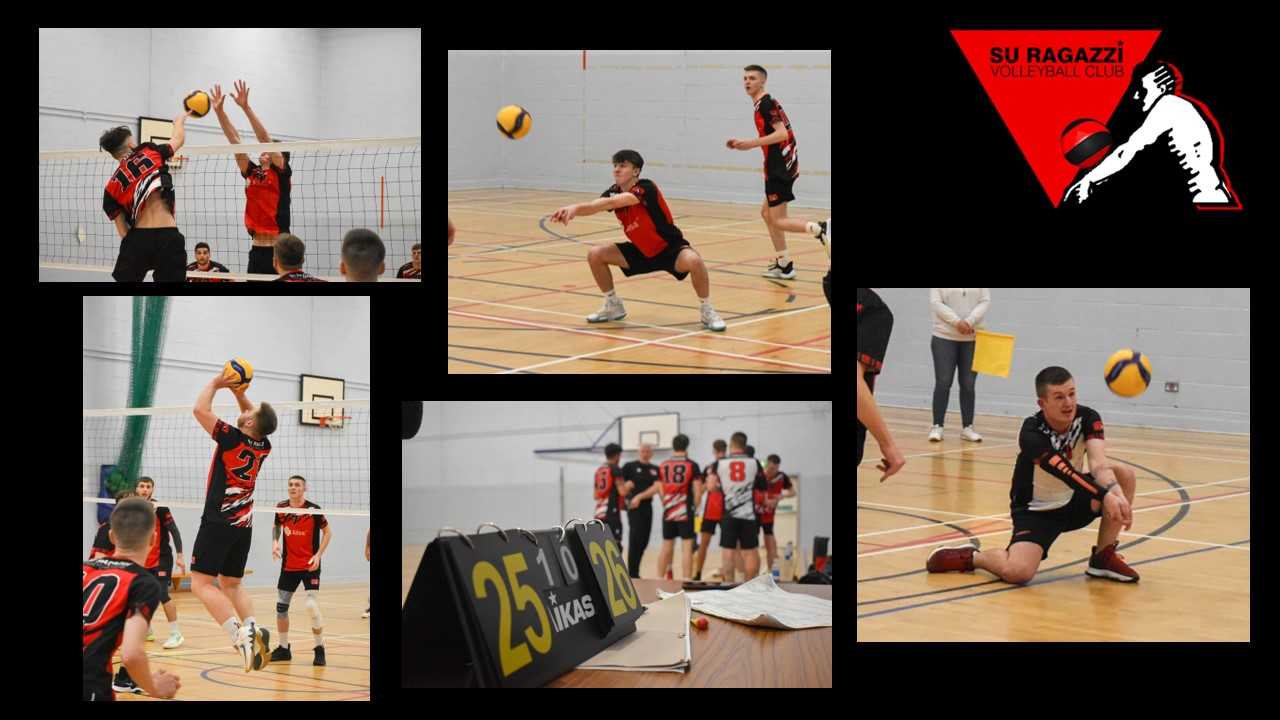 Change of sides - and of favour! One of Forza's fantastic attributes is their ability to rally, fight and regroup - even when the odds are stacked against them. The block stood up to the CoG power and forced mistakes to be made. The serving speed and consistency had CoG hesitating and making errors in passing platform. And some wonderful setting and hitting asked the CoG block questions they were at times struggling to answer. Forza took the lead at 16-15 and retained the level and pressure on CoG for the next 15minutes! Two set points were lost before CoG eventually took the set 29-27.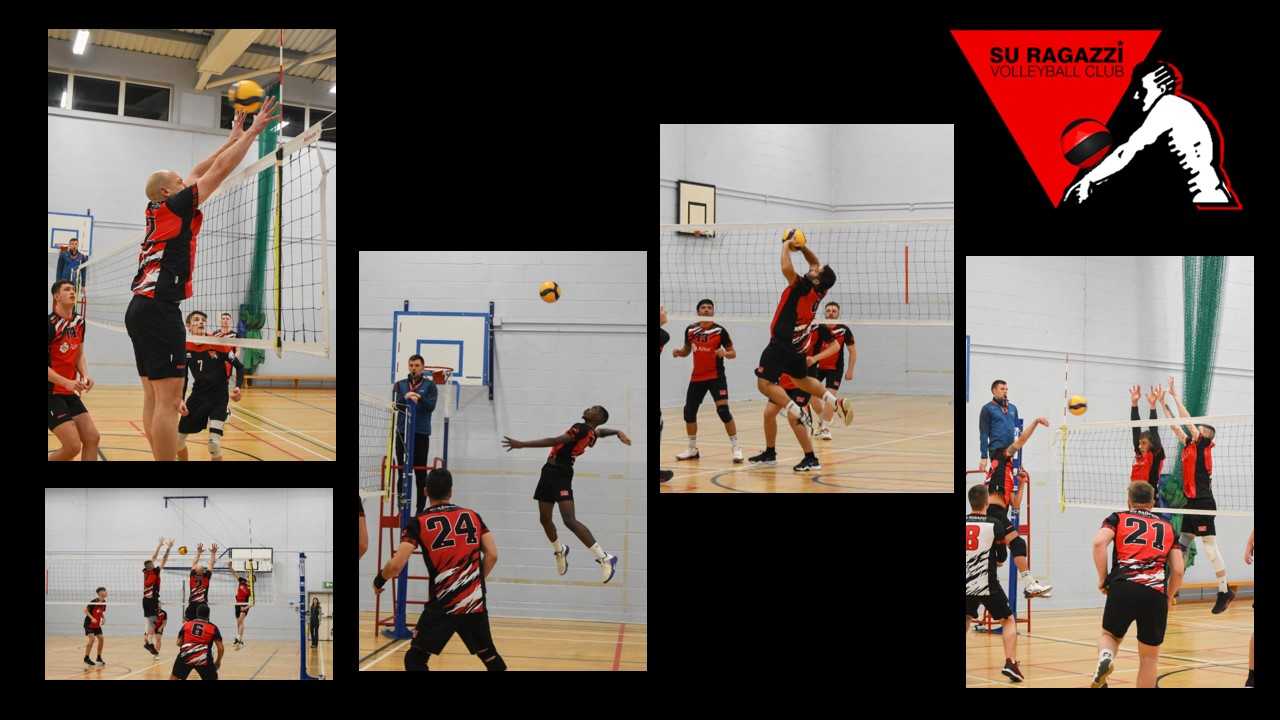 The third and final set of the match, CoG recomposed and went out with a point to prove. In reality, Forza were never expected to win this match, but the CoG boys now understood that didn't mean they were going to get it for nothing! Serve recieve stabilised and allowed Michele to jump set, opening the court for his front and backcourt attackers (he has a knack for confusing the blockers!). Once again they took an early lead and pressed til the end of the set and the game.
A thoroughly enjoyable match to watch with some well earned big smiles from both sides. CoG Ragazzi through to the next round of the Cup, and Forza with an extremely respectable and impressive challenge. Brilliant to see some fantastic talent coming through from the Development Squad!
https://www.suragazzi.com/Developmentsessions22-23
NEXT MATCH: FORZA RAGAZZI vs EDINBURGH JETS II, SATURDAY 3rd DECEMBER, COATBRIDGE HIGH SCHOOL