On Saturday 7th December, the gym at Coatbridge High School was jam-packed with supporters and members of the extended Su Ragazzi family. There were three matches on show, and while the competition was important, it was almost over-shadowed by the presence of the Su Ragazzi Superstars from days gone by.
The match scores told the story that the Club's teams continue to flourish in the Scottish competitions, and there were many highlights to the day's play, but the chatter and catch-up stories shared by the former giants of the game made the event very special.
The first match saw the Fabulous Suettes beat their main rivals, City of Edinburgh 3 sets to zero (25-20, 25-14, 26-24). Fred Chao who played for City of Glasgow Ragazzi in the 1990s was on a flying visit from the USA to catch up with friends and former colleagues.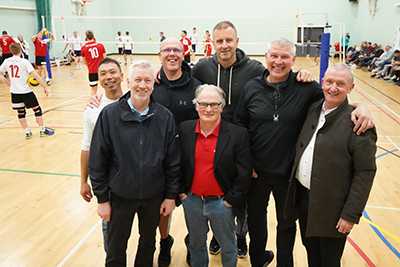 Interviewed after the match, Fred was asked what he thought of the game:
"I enjoyed it. As a coach it was interesting to see the way the match strategy was worked on in the practice session, then unfolded successfully in the game."
Fred was asked what he thought was the most important aspect of the match:
"The battle between the servers and the passers that Su controlled for the whole match. In addition Su were more powerful at the net and hit smart tactically."
So the Fabulous Suettes remain unbeaten in the League, and have already booked a place in the John Syer Grand Prix final – well done indeed.
The game between the Forza Ragazzi men and the Glasgow Mets side had the added spice of the return of the former Su Ragazzi player, Mark Hudson. The game was competitive, and the visitors worked hard at countering the Ragazzi offence, but in the end the home side had too much firepower and won comfortably 3 sets to zero.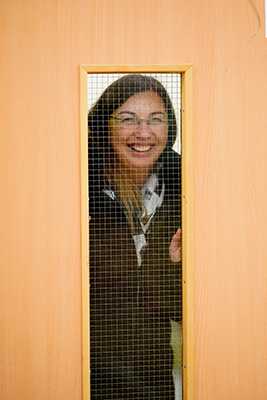 The huge crowd enjoyed the performance and the outcome, and then it was time for the annual Christmas Hamper prize draw. There were many prizes, there was much anticipation and pleasure at winning, and some good-natured banter amongst those who had hoped to win, but didn't.

The last match was a titanic struggle between City of Glasgow Ragazzi and City of Edinburgh. The home side lost in what was a fantastic match up. Huge hits, colossal blocks, astonishing defence, and one team being more confident than the other meant that once the dust had settled the points were going to the Edinburgh side. The 3 sets to zero win was tough for the Ragazzi players to take, but set scores were close and home team coach Jas Orr has time to regroup and iron-out the blimps in the performance.
At the end of the match there was still lots to say, still many stories to tell, and families to catch up with.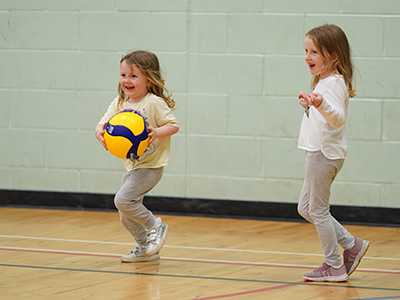 It was simply a terrific day, well done to the organising committee and let's do it again soon