Su Ragazzi Volleyball Club held a Racenight Fundraiser on Saturday 22nd October in Uddingston Bowling Club. All three teams were present - with the Suettes showing the strongest attendence - and family and friends were invited to join in the fun!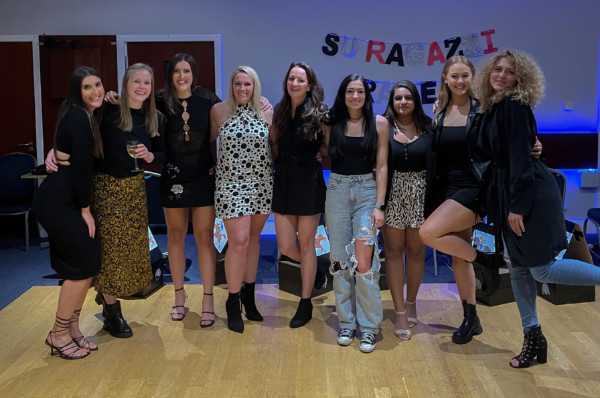 A total of 9 races took place with 8 "horses" in each. This was horse racing with a diffference and the athletes competitive side came out in abundance! Each horse owner nominated a jockey and horses were wound in and raced along the floor - the Champion being the first to cross the finish line. Everyone could bet on who they believed would be triumphant and win money if they backed the right person.
There was adrenaline, lactic acid, cheering, laughing and only the odd bit of cheating. It was a hugely successful night and not only did everyone have a fantastic night, but we raised £1215!! This will go along way to help us purchase up to date equipment, first aid kits for match days and help to continue to support our development sessions.