Women's League One Coach Wanted!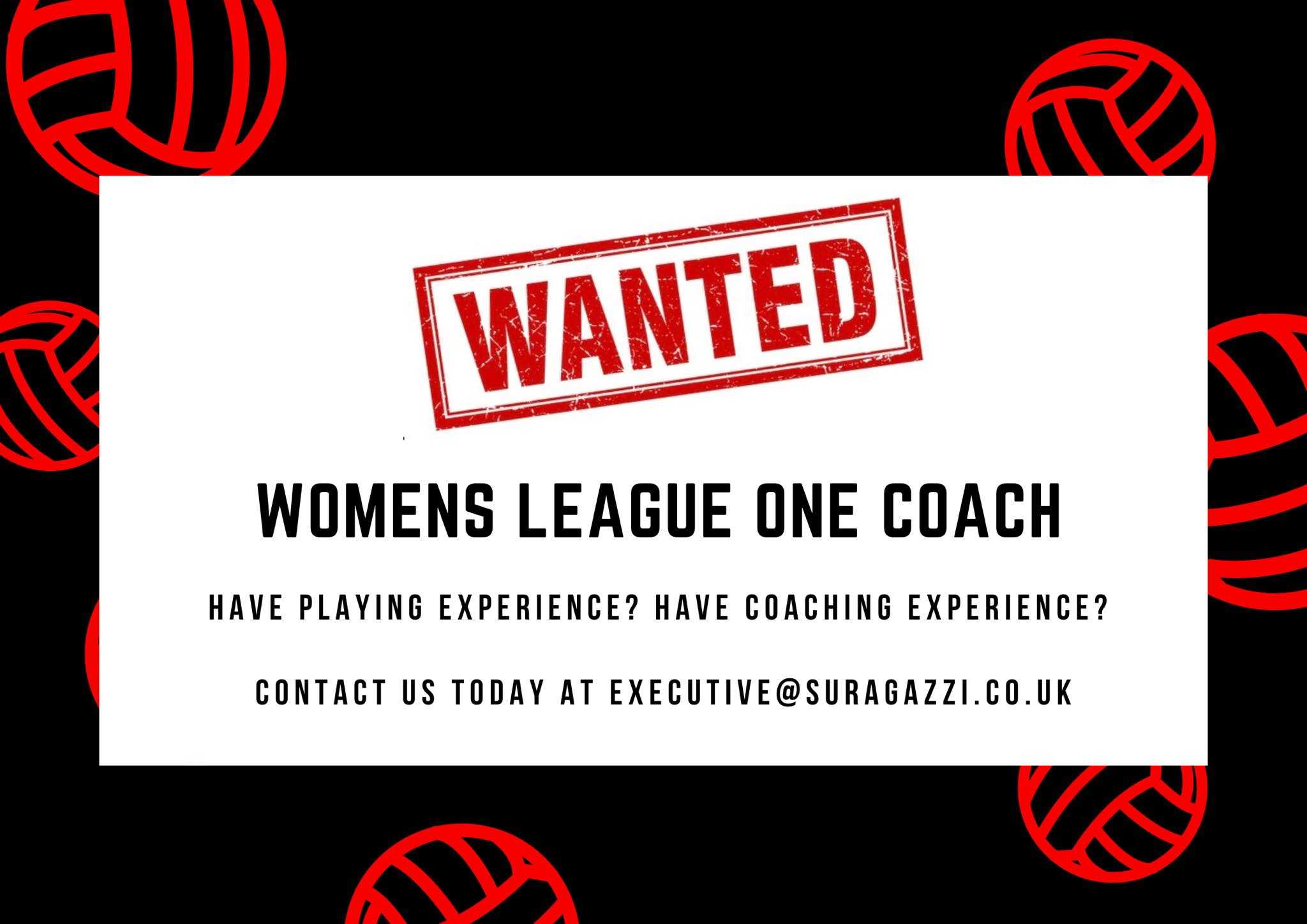 Su Ragazzi Volleyball Club are preparing to re-introduce a women's team to the League One competition
Previously the team had success in the League and Plate, which provided a regular competitive platform for our junior or developing female athletes
If you have playing or coaching experience, and would like to coach our women's League One squad, please contact us at executive@suragazzi.co.uk for more details!
Our Women's Team - The Suettes
Coach: Darren Martin
Assistant Coach: Carly Murray
Captain: Nicole Ramage (1)
Setters: Nicole Ramage (1)
Outsides: Kirsty McLean (8), Claire Ramage (9), Angele Nedelec (3), Laura McReady (6) Meghan Booth (10), Kirsty McLean (8), Desislava Petrova (2)
Middles: Maria Rodriguez (5), Tya Keys (7), Carly Murray (4)
Liberos: Karolina Jatkowska (12), Raveen Gill (11)
Our womens first team play in the Scottish Premier Division, finishing second in the 21/22 and 22/23 seasons.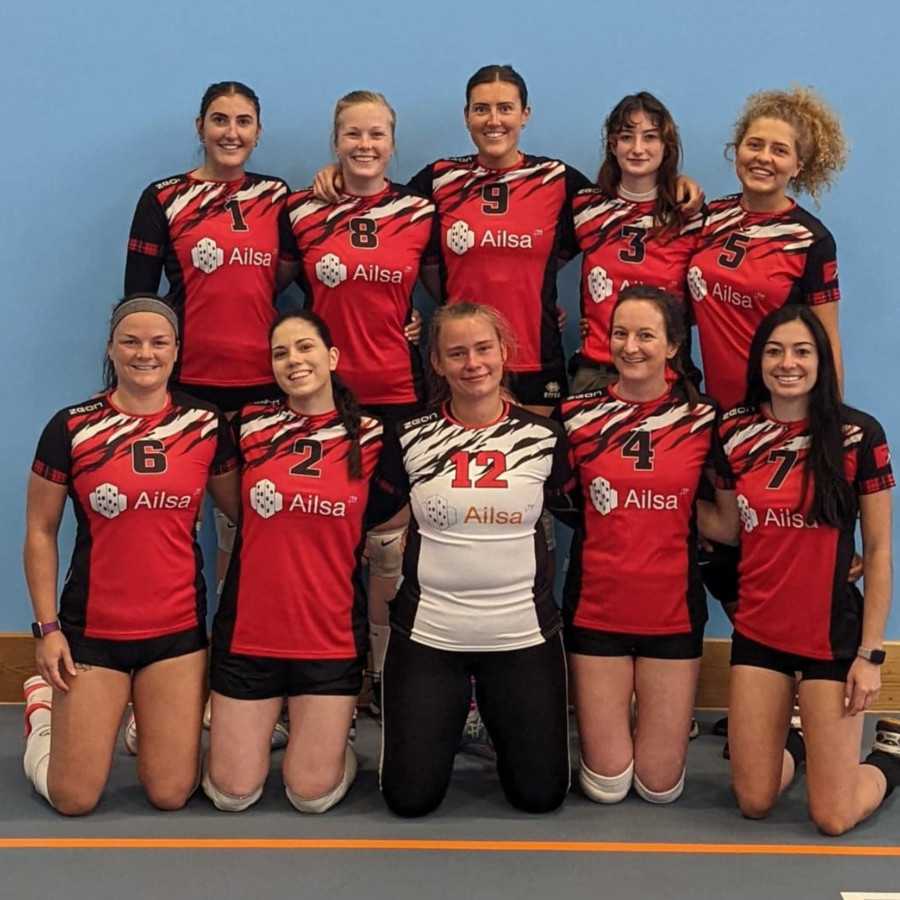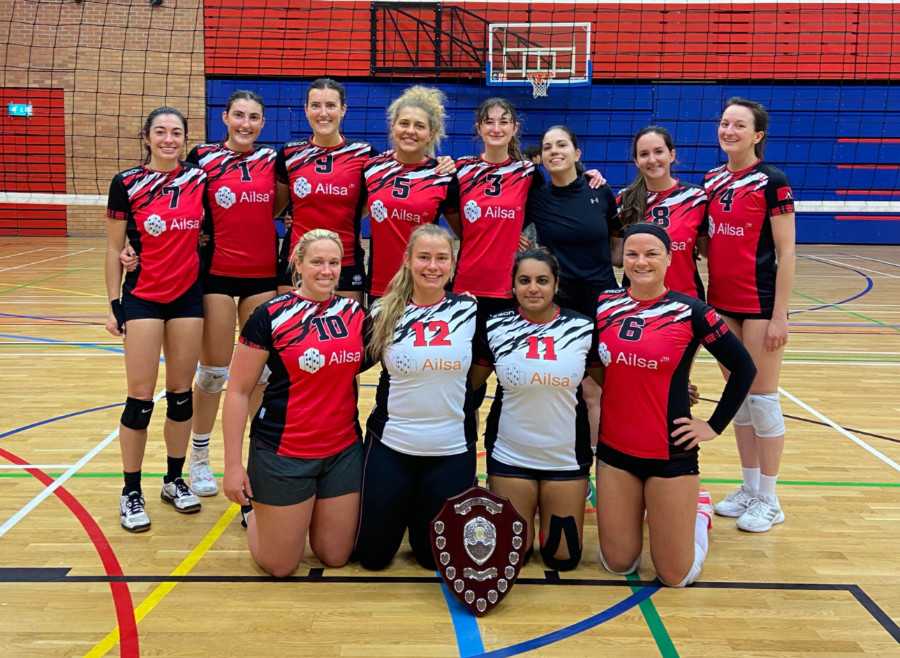 The Suettes have started the season strongly, winning the Bill Stobie pre season tournament and victories throughout the beginning of the League and Scottish Cup competitions. Darren Martin has taken over as coach for the womens side this season and is showing his skill and knowledge from years competing at a high level in the mens game.
| | | | | | | | |
| --- | --- | --- | --- | --- | --- | --- | --- |
| Match Number | Date | Time (FBS) | Venue | Home Team | | Away Team | Results |
| Scottish Cup | 24/09/2022 | 15:00 | Prestwick Academy | Edin Uni 2 | v | Su Ragazzi | 3:1 |
| 2 | 01/10/2022 | 14:30 | Lenzie Academy | Glasgow International | v | Su Ragazzi | 3:0 |
| 6 | 08/10/2022 | 10:00 | Coatbridge | Su Ragazzi | v | Dundee | 3:0 |
| Scottish Cup | 22/10/2022 | 10:30 | Prestwick Academy | Su Ragazzi | v | Caledonian West Troon | 3:0 |
| 10 | 29/10/2022 | 14:30 | Prestwick Academy | Caledonia West | v | Su Ragazzi | 3:0 |
| 14 | 05/11/2022 | 13:00 | Coatbridge | Su Ragazzi | v | Volleyball Aberdeen | 3:0 |
| 18 | 14/11/2022 | 19:30 | The Pleasance | Edinburgh University | v | Su Ragazzi | 3:0 |
| 22 | 19/11/2022 | 11:30 | Coatbridge | Su Ragazzi | v | Edinburgh Jets | 3:0 |
| Scottish Cup | 26/11/2022 | 00:00 | BYE | BYE | v | BYE | FREE |
| FREE | 3/12/2022 | FREE | FREE | FREE | v | FREE | FREE |
| 25 | 10/12/2022 | 10:00 | Coatbridge | Su Ragazzi | v | City of Edinburgh | 3:1 |
| 30 | 14/01/2023 | 10:00 | Coatbridge | Su Ragazzi | v | Glasgow International | 3:0 |
| Scottish Cup Quarter Final | 21/01/2023 | 12:30 | Prestwick Acedemy | Su Ragazzi | v | Caledonia West | 3:2 |
| 34 | 28/01/2023 | 13:30 | Craigie HighSchool | Dundee | v | Su Ragazzi | 3:0 |
| FREE | 04/02/2023 | | | | v | | FREE |
| 38 | 11/02/2023 | 13:00 | Prestwick Academy | Su Ragazzi | v | Caledonia West/Troon | 3:0 |
Suettes Photo Gallery